One of the questions we receive most often through our form or social channels is how to install on Oculus Quest 2 all those apps that are not available on the official store.
This aspect is very important for developers and 3D artists that do not want to make their Virtual Reality App created for Oculus Quest available to everyone but just some selected users, as well for consumer users that want to try something not available on the official store.

Since many procedures found online are generally complex to follow and tend to discourage users, we will see below one of the easiest methods to do all this!

As hardware, you will need a MAC or a Windows PC with a USB-C port – because currently is not possible to install the custom app directly on the headset – and of course your Oculus Quest 2.

Step 1: Enable Developer Mode
Turn on your VR device
Open the Oculus app on your phone
Click on "Settings"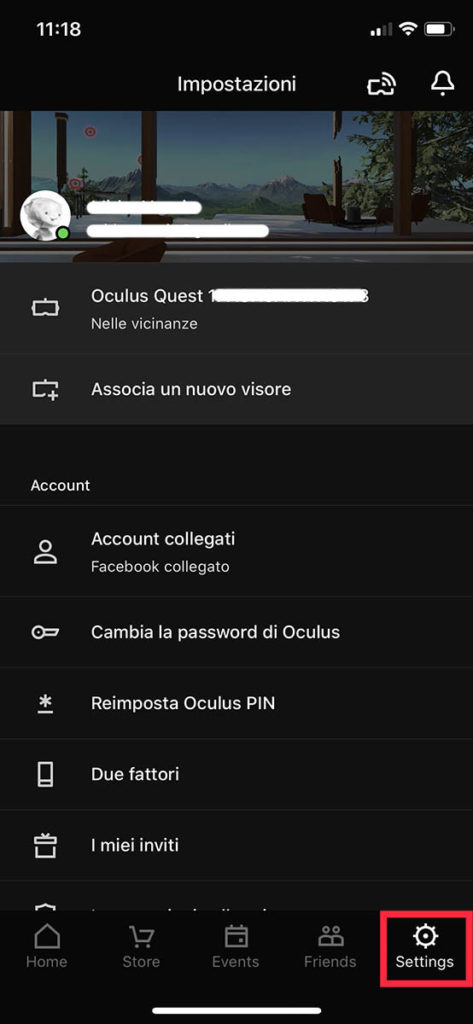 Click your paired Oculus Quest or Oculus GO headset at the top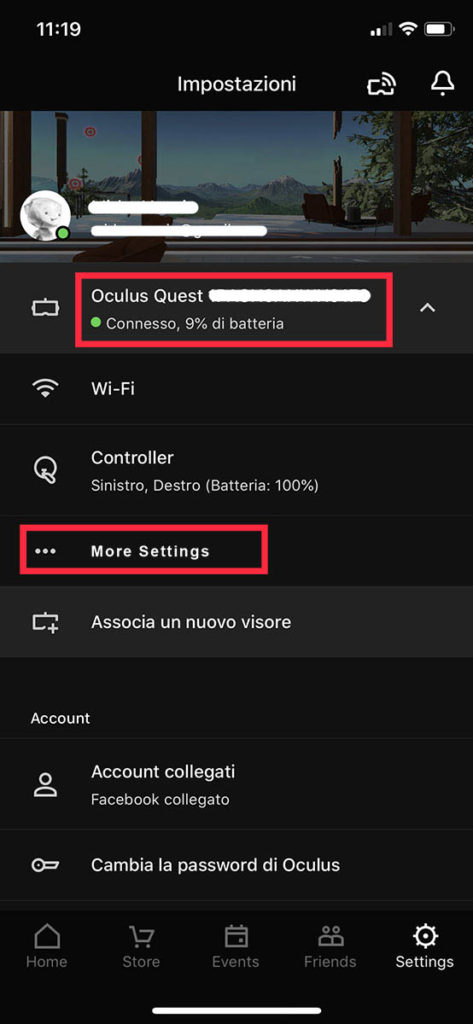 Click More Settings > Developer Mode and then toggle Developer Mode ON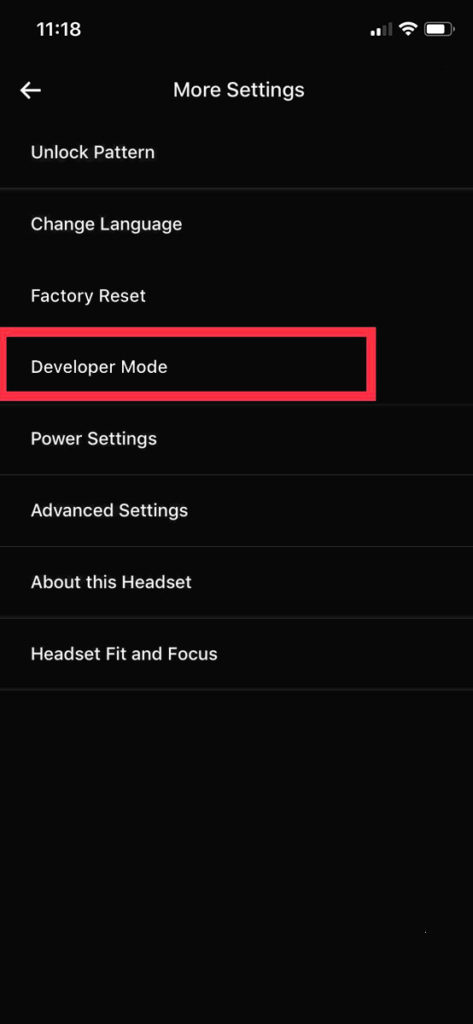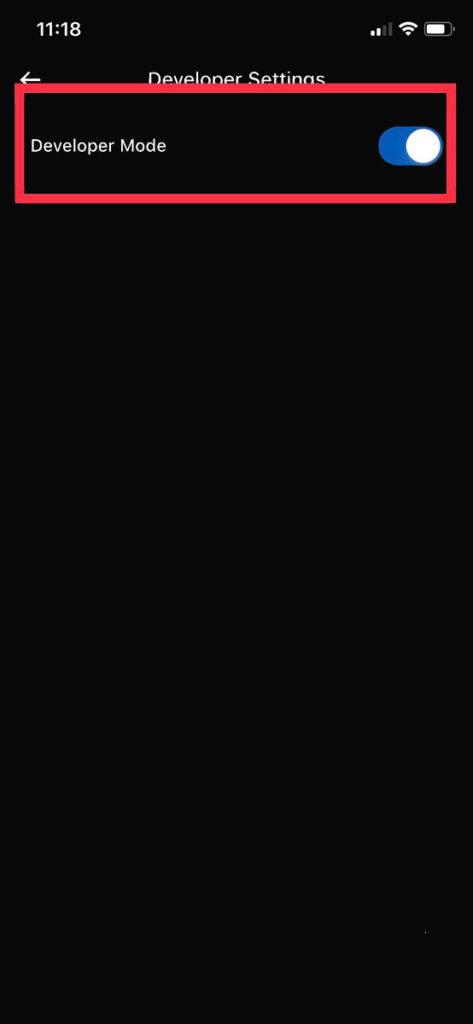 Step 2: Download free sideloading tool on your PC/MAC
DOWNLOAD FOR WINDOWS
DOWNLOAD FOR MAC
Step 3: Launch VRsideloader and install the app
Double click on VRsideloader.exe
Once you made it, VRsideloader will install automatically the Android Platform that is necessary to runs sideload App on your VR device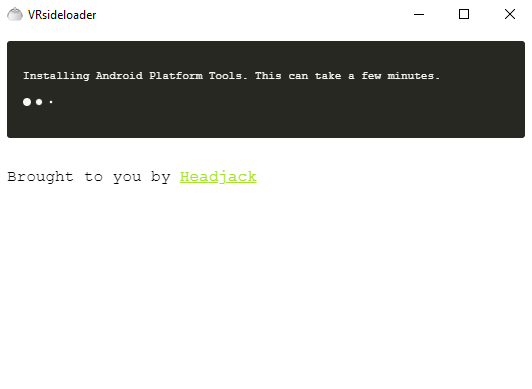 Connect your device to your PC by the usb-C cable and enable the developer mode from your Quest if required
Drag and drop your .apk file inside the VRsideloader window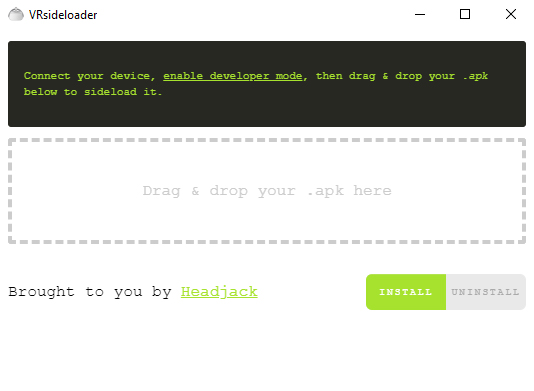 You have finished the installation!
Step 4: How to launch your unknown App
Put on your Oculus Quest 2
Click on the library icon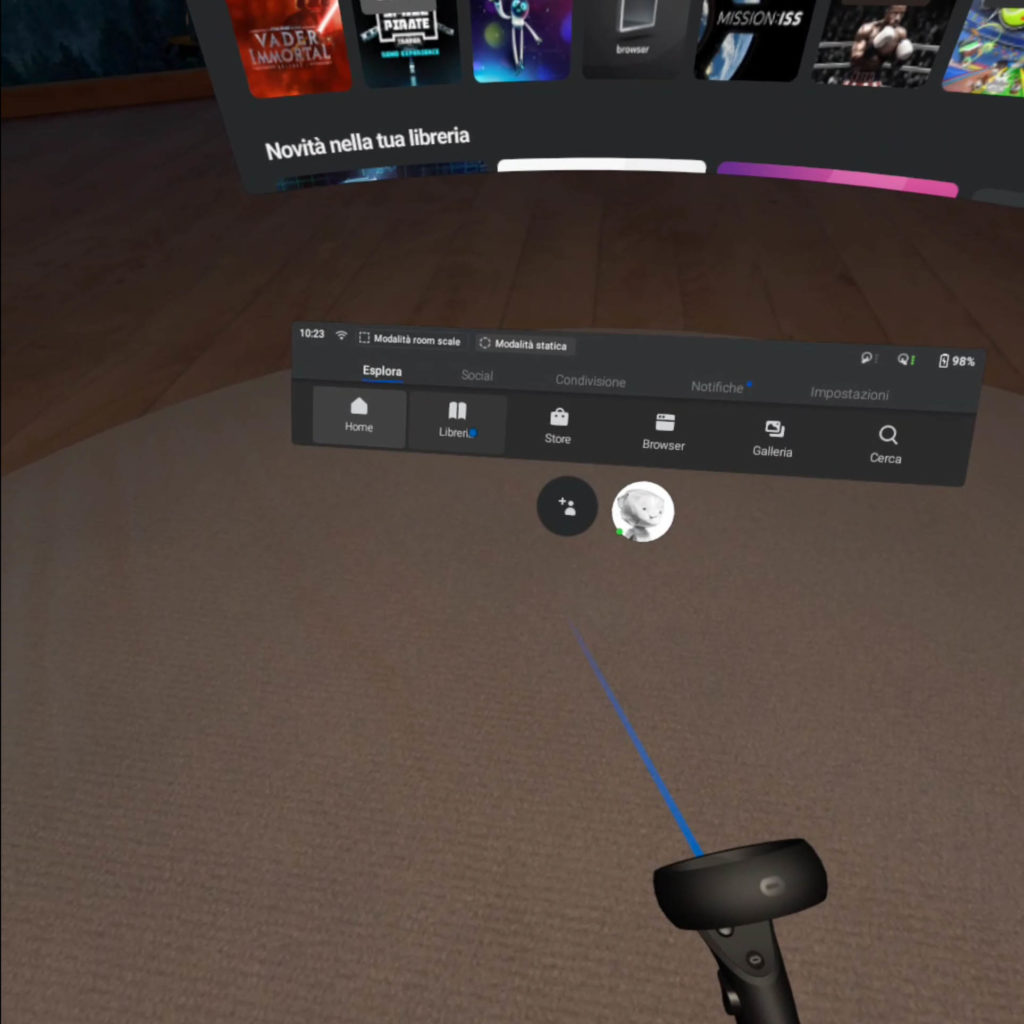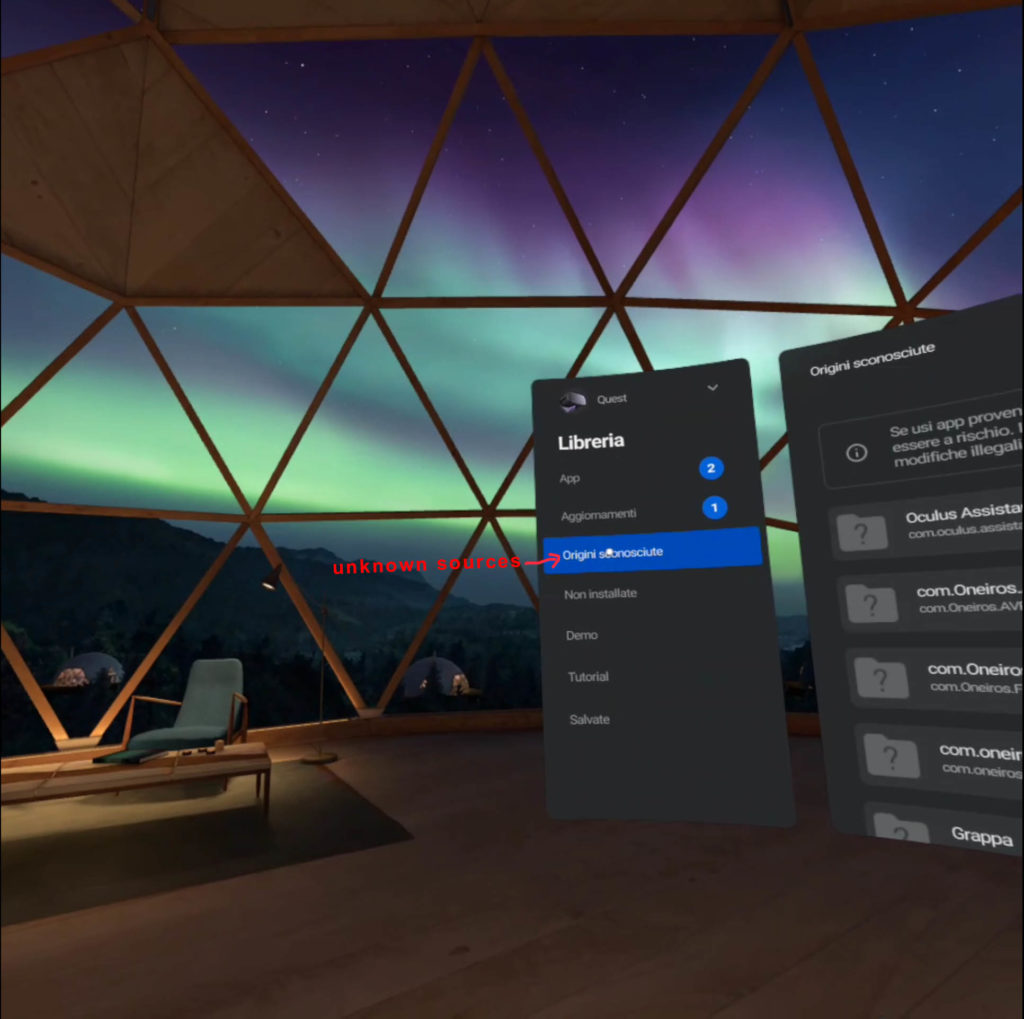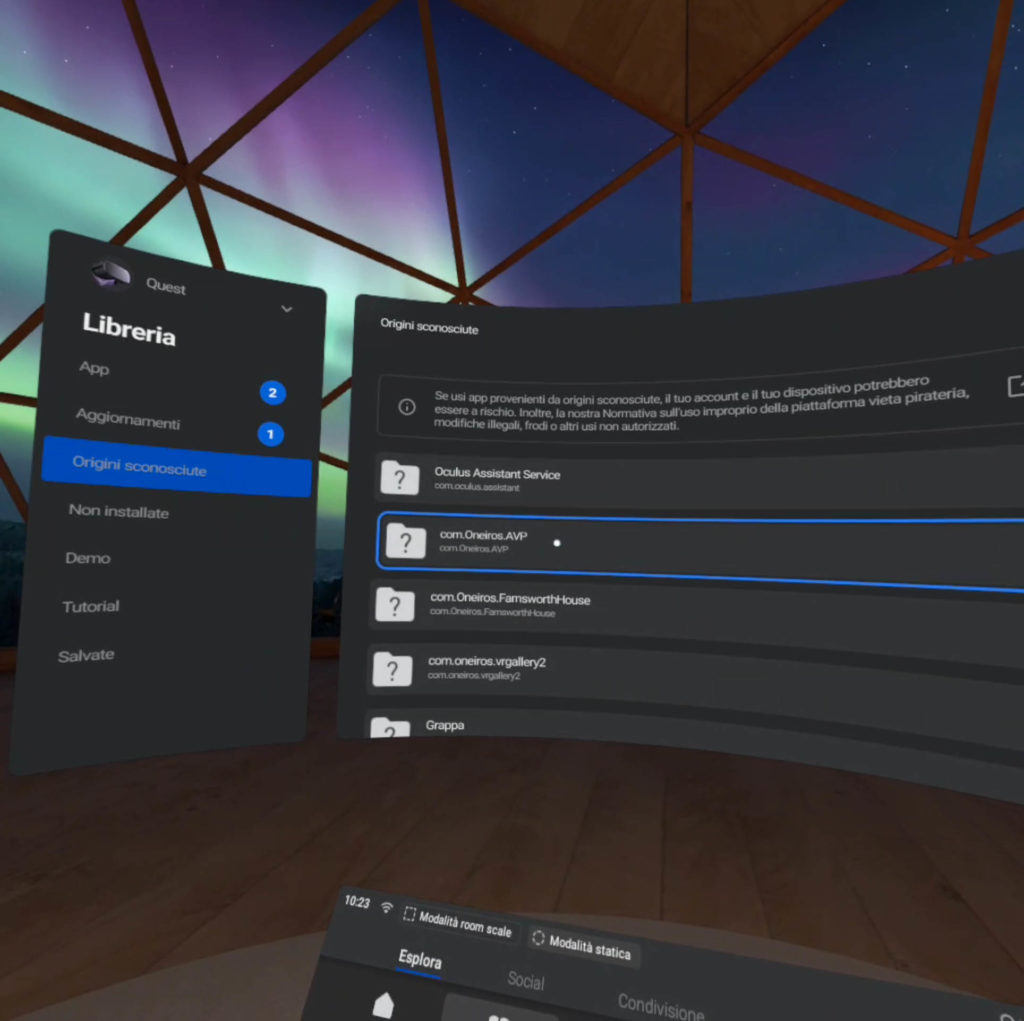 Enjoy it!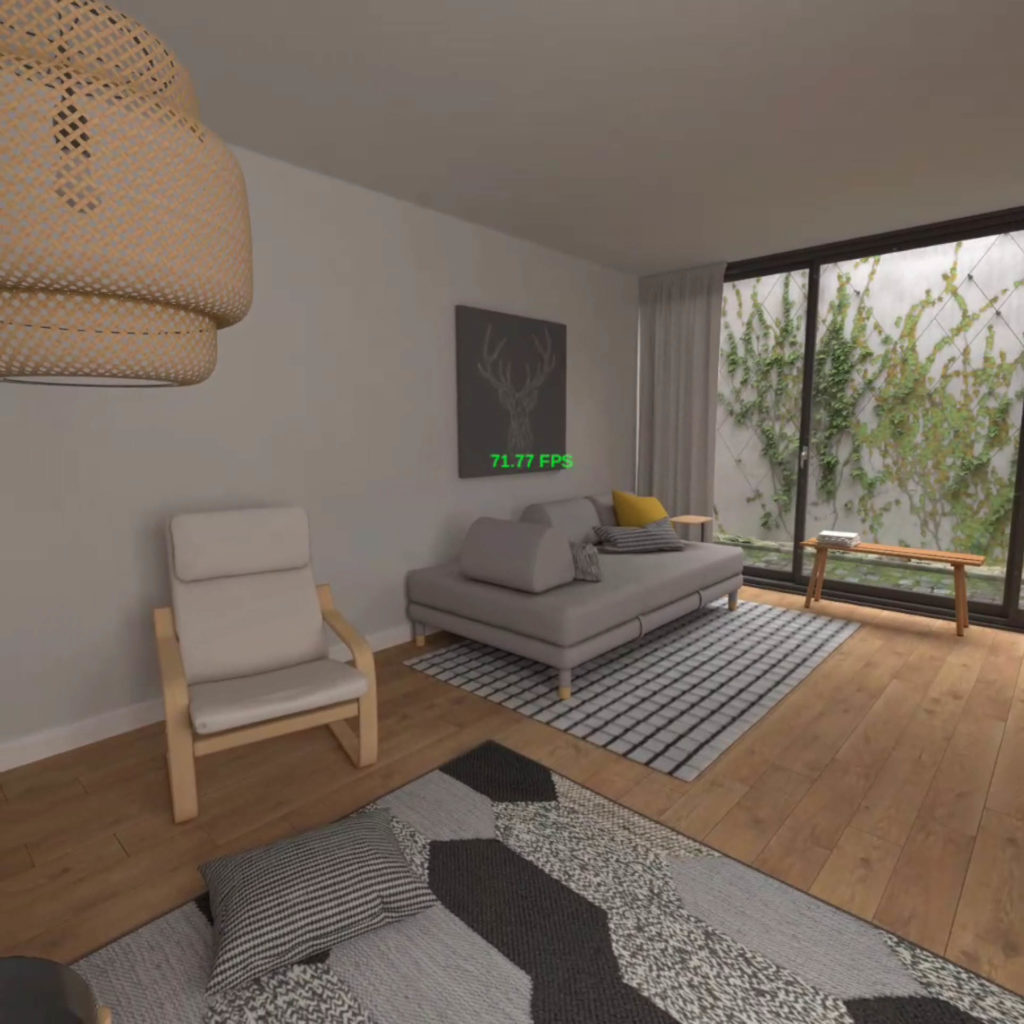 Do you want to try by yourself a custom Oculus Quest app to test all this process and see the potential of photorealism on a Virtual Reality mobile hardware? Go to our download page and search the Oculus Quest app!
Now let's see how to uninstall your app you have already sideloaded/installed!
You will need to:
Launch VR sideloader.exe
Click on uninstall
Select any App you want to uninstall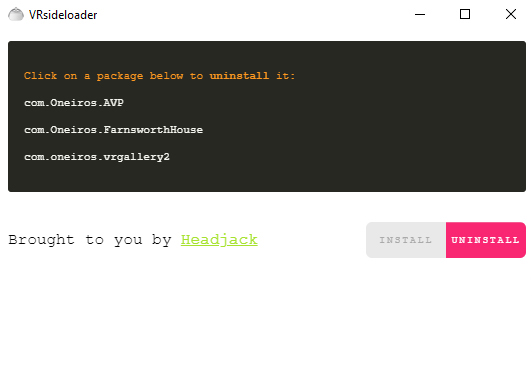 Easy, isn't?!